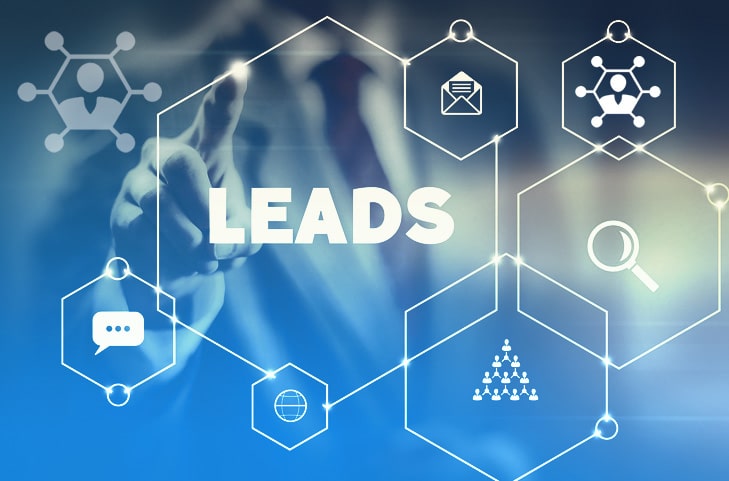 January 31, 2022
Emails are still the most popular and effective ways to reach your audience no matter where they are. Email communication is a part of today's Inbound Marketing strategy wherein you engage with existing clients and potential leads by offering them the information they want to be informed about. Sending out automated email campaigns and expecting recipients to make a purchase requires an effective email marketing strategy, consistent lead nurturing, and high-quality content design that will prompt them to take the necessary action. 
The main objective of an email campaign is to get the user to open your email, and this does not happen your campaign will not yield anything. For email lead generation, email leads are collected using an opt-in form that needs to be nurtured to ultimately transform them into paying customers and higher sales.  If you want to grow your business you need to have an effective lead generation strategy that will allow you to connect with your target audience, increase your brand awareness, customers, and sales. 
Let's have a look at the Top 10 Email Marketing Tips to generate leads through email marketing that can be used in 2022. 
Send Personalized Messages
Sending personalized messages makes your emails endearing to your customers and will increase the email open rate substantially. You can send attractive offers specially curated for your prospects' birthdays to make them more engaging.  Recipients are more likely to trust an email from an individual's personal work address as against an email sent from a generic work address. Email personalization will continue to play a major role in 2022. So, make your customers feel valued and increase your sales. 
Create a CTA Click-Worthy and Above the Fold
Make sure you have at least one clickable item that lies above the fold of your email campaigns to get as many click-throughs as possible. Therefore, you don't have to scroll down your email in order to find the CTA.  A clickable item near the top of your email is specifically important for mobile users that can immediately be seen and will increase your click-through rate, and in turn, foster business growth.  Your email needs to have a clear CTA to attract your readers' attention and encourage them to follow through. Use only one CTA per email and make sure it's relevant and hard to ignore making readers take the desired action. 
Design Short and Catchy Emails 
For generating leads, the design of your emails needs to attract the attention of your customer's eye. When you draft emails it is extremely important that your emails are not overly long and should be as clean and concise as possible creating a level of professionalism.  So, when designing your emails use plain fonts that are easy to read and select a simple template design that's easy on the eyes. Use concise wording, colors to match your brand and highlight the most important information. Your CTA must stand out from the rest of the email making it easy for your readers to see and click on the button. 
Make your Images Clickable
The goal of any email marketing is to increase your click-through rate. This you can do by hyperlinking your images to your chosen landing page. Since most people are easily attracted by visual images you can leverage this by making the image itself clickable.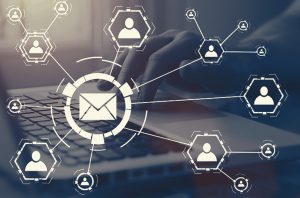 Write Engaging Subject Lines
Your email subject line and your keywords need to stand out from the crowd, therefore it has to be compelling to drive the user to click on the email. Make sure that your subject lines are easy to understand, to the point, and should be less than 50 characters.  Create excitement and a sense of urgency by using action-orientated language, offer a valuable proposal, and use language your customer can relate to that will eventually entice readers to click through to your email resulting in an increase in conversion rates.
Engage Leads at The Right Time with The Right Message
You must take advantage of the opportunity to stay at the top of a prospect's mind. Be it through website lead forms newsletter sign-ups or through social media lead generation campaigns. When you have details of prospects it's best to send an email within 24 hours of receiving their information. So, it's best if you send it through automated email workflows as this ensures you don't miss any opportunity for nurturing a lead. 
Use Social Media and Include Social Sharing Buttons
By adding social sharing buttons to your content you are increasing the longevity of your email. You can make your emails shareable by using templates that have built-in social sharing buttons which makes it easier to apply across your campaigns and you will be able to reach a larger audience and gain more leads. If you want your prospects to learn more about your business through social platforms, make sure to include your business social media link in every email. This enables an increase in social media followers and will establish your business as trustworthy.
It is important to gain the loyalty of your customers and one way of doing this is by offering gifts that will increase click-through rates. By sending gifts, or gift cards and offering promotional discounts can be an incentive for a purchase they have made. These types of offers are great for improving customer engagement and lead generation.
If you have been using your old subscriber's list, then it's high time that you use appending services to update it with the current contact information of your existing as well as potential customers. When you're updating your subscriber list it's best practice first to send a win-back email as this will let you know about the subscribers who want to remain on your list. Nevertheless, through Data Cleansing inactive subscribers should be deleted from your list with a clear conscience. 
Send Emails at The Right Time
It is extremely important to send your email campaigns on a particular day and time. Therefore, it's best to understand your customer's behavior to figure out the right time and day to send emails that would fetch maximum leads. Not all days of the week are suitable for sending email campaigns that would generate B2B leads for your business. What may work for your business, may not for others. It all depends on when and what time your audience will check their emails. 
Conclusion:
Email marketing will continue to be a powerful way for driving B2B sales. Therefore, it's necessary to monitor the quality of your email campaigns and encourage businesses to send personalized messages to get better responses and track results. Email marketing is the way forward and has been generating highly qualified sales leads for businesses. Email marketing campaigns have proven effective over time, So, Start implementing these top 10 email marketing tips to generate leads dramatically in 2022.