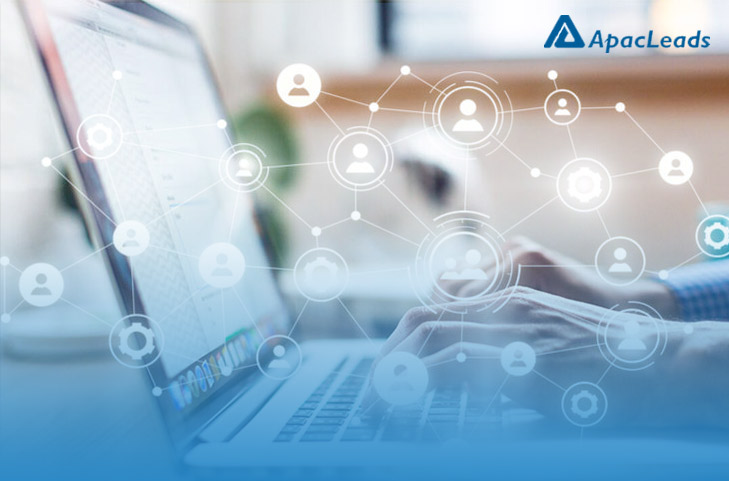 January 4, 2022
In today's challenging times the success of your business solely depends on the type of clients you have. And to get the best and responsive customers you need to get as much data as possible about each and every prospect before adding them to your sales funnel. That is why businesses need to rely on top B2B companies for accurate data for faster prospecting.
APAC region has seen B2B data companies grow at a rapid pace. Businesses need the right contact information to make the final decision to close profitable deals. Collaborating with the reliable B2B data companies you will be able to target the right people at the right companies, identify new prospects and even send personalized messages to your targeted customers. 
Now the question is, which B2B data companies in APAC are right for your business? Isn't this confusing? There are thousands of B2B data providers. So, let us narrow down the Top 10 B2B Data Companies in APAC that will suit your business.
1. APAC Leads
APAC Leads is the leading lead generation and B2B data provider offering excellent end-to-end marketing solutions. Our main focus is the APAC regions and that is why we have partnered with companies and provided innovative ways to maximize business opportunities. Their main forte is a lead generation and marketing services such as brand building, enhancement efforts, etc. which enable businesses to reach prospects from across the globe. 
They encourage Data-Driven Marketing as it helps brand visibility and improves ROI on marketing investments. Considered as experts in the field they offer a comprehensive list of marketing services hence, marketers across the APAC region accept us as their one-stop solution for their marketing requirements. They are proud to say APAC Leads offers data services for various industries and has 32 million verified customer records. With their high-quality and responsive B2B email lists, they help the businesses meet their day-to-day data challenges and take their business to new heights.
2. Span Global Services
Span Global Services, a unit of the Champions Group, are the pioneer of business data intelligence, data consultancy, and data-driven services. They cater to various industries like healthcare, real estate, education, finance, and many more that target rapid revenue goals. 
They provide data solutions, IT integration, and data-driven marketing services for some of the leading technology companies in the world. Their email and mailing database supports multichannel marketing and even helps you to expand your market reach across countries and grow your business revenue.
3. ZoomInfo
ZoomInfo is known as one of the largest B2B databases for businesses which includes data from companies around the world. Their teams gather data, update and verify it regularly with both AI and manually. They offer sales intelligence data tools for marketers such as buying intent data, conversation and relationship intelligence, and customized workflows that use the profile of your ideal prospect to trigger actions.
4. Singapore Lists
Singapore Lists is a well-known company that offers data-driven marketing services. They help you to connect with your target audience by providing accurate data of prospects and decision-makers of top companies in Singapore. Singapore Lists provides the best quality business leads which are verified and updated and are delivered within the said timeline. 
5. Top Healthcare Leads
Top Healthcare Lists provide verified healthcare databases that help marketers and businesses effortlessly reach out to business prospects and build b2b communications. Their healthcare marketing lists cater exclusively to healthcare marketers from across the globe. They have a wide range of highly targeted lists to choose from and are regarded as the most reliable Healthcare Database Marketing company in the APAC region.
Their healthcare databases are specifically designed to meet the business requirements of the global healthcare industry. Using their data efficiently can boost business and campaign revenue significantly.
6. Bookyourdata
Bookyourdata offers accurate B2B email lists with verified contact information that will enable you to effortlessly connect with your target audience in the industry. With their accurate premium contacts, you can target the important decision-makers your business needs. 
7. Lake B2B 
Lake B2B is the leading B2B data and data-driven marketing service provider for various companies in the APAC region and around the world. Having experience of more than a decade they offer data-driven marketing solutions and that will enhance your sales and marketing opportunities. 
With their geo-targeted email lists, you can explore business opportunities in the global market and reach prospects through various online and offline marketing channels. Their experienced team of data scientists works closely with clients to provide exceptional customized marketing service. They offer the best marketing tool and resource to flawlessly execute multi-channel marketing strategies.
8. Data Axle USA
Data Axle USA offers customized B2B solutions for your sales and marketing needs. They deliver high-quality business data that is updated at regular intervals to guarantee excellent performance. They guarantee that their data quality enhances the retention rate in companies. They have created a global presence for their brand and are known to offer timely services to their clients with no hassle. They provide customized B2B solutions for your sales and marketing needs.
9. Mail Prospects
Mail Prospects offers email marketing services to help marketers acquire new customers. They offer a quality B2B email list that helps grow your business and achieve a successful marketing campaign response. Their accurate and updated email databases will allow you to reach clients worldwide and expand your business. 
10. LeadIQ
LeadIQ is one of the lead list providers with standardized quality, and accuracy as their email lists are collected from reliable legal sources (online & offline both). Their data experts work day and night to update & verify the records periodically to ensure 100% spam-free.
It is important to select the right B2B data provider for your business. The data you use will show the success of your business, be it in your B2B sales engagement, moving sales conversations forward, sales outreach, etc.  Good quality B2B data will support your sales and marketing efforts helping marketers to close profitable deals faster and also develop strong B2B relations with new customers. With the above-mentioned B2B data companies in APAC, you can choose the right one that fits your budget and gives you what your business needs.