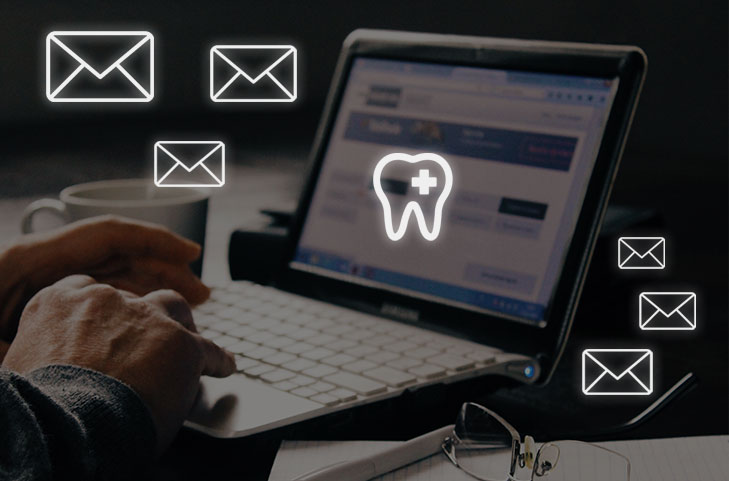 December 20, 2021
During pandemic and post-Covid circumstances have all cleared us about the need of taking care of health. Among the professionals who were taking care of the whole world, nurses are found to be as vital as doctors when it comes to the care of an individual. Nurses are not just meant for the physical care of the patients, but, play an important role in the effective mental development of the needy. Through their complex medical knowledge and practical experience to handle situations, nurses are better at offering medical care.
Such demand of nurses globally in the current situation is all because of their crucial time spend with the patients or individuals. As they care for them, guide them, get to know them, listen to them, and most importantly spend time with persons who are looking for such upkeep. Understand such needs of healthcare institutions and private individuals. Thus, has gathered reliable and responsive contacts of nurses from the globe who are skillful and practiced.
Want to stay secure and grab healthy leads? Try out smartly with APAC Leads' Email marketing services!
Their email marketing tactics give your organization the ability to reach clients easier than ever. You just not increase your sales at cost-effective pricing, but, also connect with your target audience in a more personalized way.
2 Strategies to Target Nurses Globally using Email Marketing Services
If you are considering grabbing one of the finest and supreme nurses for your requirements, try it using these two strategies discussed below. As it is clearly stated by famous biography author 'Donna Wilk Cardillo':
"Nurses are the heart of healthcare."
APAC Leads' email marketing services let you target the industry's capable and insightful records and with their expert teams' timely guidance on your goal, it becomes no more a lofty task. Let us now dive right into these effective strategies in aiming nurses globally. These include:
1. Targeting through Context
This type of strategy is most useful for pointing at nurses of the globe as consistent writing about your healthcare industry, services, and professionals keeps your score high on SEO. Describe your specific health conditions, write more about your necessity on the website through blogs, infographics, question & answers, landing pages, etc.
APAC Leads email marketing services to assure you of all such completion of tasks with efficiency and show the results using charts. E.g. new treatment or new technology for Asthma cure is being invented, showcase the details related to it on your website, as clients want to hear about all such transformations in the industry. This strategy in targeting the nurses globally will not just hit the specific audience directly, but, will upscale your development in the market too.
2. Targeting through Audience
The other way to use email marketing services is to capture the audience directly, individually, or specifically. This is the most cost-effective approach for any database company. It lets to achieve seamless experience in targeting nurses globally. It sounds more beneficial for clients as they need to pay for the email records or subscribers that get added to their host account through a click. This strategy eliminates the monthly message fees and reduces overall operational costs for a strategy to be implemented.
These two strategies at APAC leads to aiming at the world's competent nurses are helpful for the clients to grab their either first or successive marketing campaigns at no or low costs. This we have discussed how to target the nurses, but how email marketing services work at APAC Leads need to converse too. For such we need to find out about the phases that are involved in the process.
How did Email Marketing Services work at APAC Leads?
Clients are looking for unique solutions through which they can expand their business presence with improved brand equity and aim at quality and potential leads that can be retained for long-term position holding.
The process through which APAC leads earmark budding email contacts of influential & practiced nurses is as follows. This process doesn't need any explanation as it is very clear from the words and easiest to understand by a layman too. Steps of working includes:
Add the name of the first sender
Create your email database
Import all records in the database
Design your unique & provoking content/message
Send the first campaign to potential contacts
The major benefit of our email marketing service is that we have the most innovative marketing software for targeting the niche market perfectly. Our third-party integrations send your email through software like Mailgun, etc.
"To do what nobody else will do, a way that nobody else can do, in spite of all we go through; that is to be a nurse. – Rawsi Williams (Works with healthcare organizations)"
There are several reasons why clients want to choose APAC leads over others in the market for email marketing services in targeting any specific industry or niche market. First is they have the most affordable yet versatile features to serve with the best in aiming at nurses.
We have tremendous channels that clients can exploit in figuring out what is potential for them and how those contacts can be acquired, which gives one an experience of exponential growth.
Our email marketing services are developer-friendly as clients can easily find extensions and themes to use with their strategies that provide a flawless implementation.
We have proved to be a valuable Nurse Email List in targeting the finest nurses for many as we optimize the efficiency of the campaign that lets customers reach their prospects at the right costs with the right message.
Build a bizarre value for your business beyond measure through APAC leads email marketing services!
Perform these steps confidentially with the guidance of our well-researched team and target one of the supreme nurses of the globe like a pro.
"I may be compelled to face danger, but never fear it, and while our soldiers can stand and fight, I can stand and feed and nurse them. – Clara Barton (American Nurse who founded American Red Cross)"