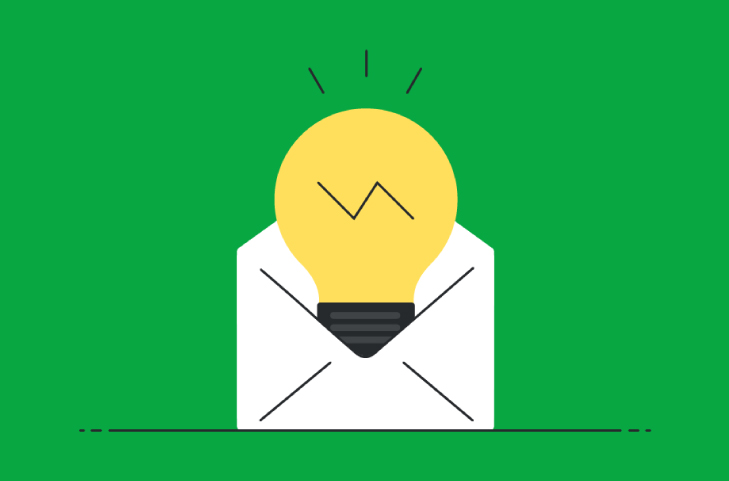 October 21, 2022
It is a proven fact that email marketing can give you the maximum return on investment. Hence, both small and medium businesses rely on it to generate leads. You must have responsive and updated email lists that you can use to send emails to your prospects. Building an email list takes time and effort, so it is essential to have processes in place to gather the email addresses of potential leads from different sources.
If you are looking for ways to grow your email list, we will share our proven methods that are easy to implement and drive more significant ROI.  
Creating valuable content that is useful to your audience so that they provide their details is called gated content. This could be in the form of a cheat sheet, case study, etc., that provides actionable insights to your audience and is extremely useful. You must ensure that your gated content should solve your customer's problems. It should be something unique and precious.
When a consumer has had some interaction with your brand, made a purchase, etc., you can ask them for feedback. You will find that people would love to talk about their experiences, and they will be willing to express their opinions on social media and other online platforms. You can train your chatbot to ask for feedback after every conversation, and before they submit their feedback, they have to enter their email address. Most people will gladly do so if the form is not lengthy, and you will get many B2B email addresses using this strategy. 
Add CTAs and Forms on Your Website
Most businesses collect email addresses through forms on their website. It would help if you strategically placed calls to action and conditions to encourage website visitors to sign up and provide their contact details. Make sure to keep your forms short and easy for people to give their details. Using pop-ups on your website is another way to ask for contact details. 
Host Webinars and Podcasts
Marketers are hosting webinars on the latest industry topics to engage their audience and establish themselves as industry expert. This is an excellent way of building your email list, as webinars require participants to register with their contact details. Invite influential people from your industry to register for your webinars and podcasts. Select relevant topics your target audience would be interested in to get the desired views.
Start a Rewards and Referrals Program
Loyalty programs reward your loyal customers for various actions, such as making a purchase, referring a friend to your business, or following you on social media. Whenever a user signs up for your program, you can ask for their name and contact details. This is one of the most effective ways of building email lists.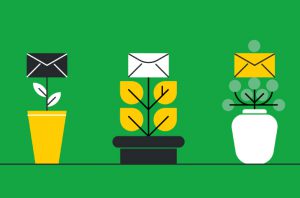 You can run a contest and make it mandatory for people to provide their contact details if they want to participate. This is the most simple and effective way of growing your email list when you offer rewards. That is why people participate in a contest and get their contact information. You can promote such contests on social media platforms to reach more people and use influencers to increase your reach and participation.
Get Subscribers For Your Blog
Create valuable and relevant content on topics from your niche to attract people to your website. You should start a blog and get people hooked to your content, and then ask them to subscribe to your blog to get notifications and updates on all the latest posts. Now, you can build your email list and also gain customer loyalty. You can send weekly or monthly newsletters to keep your audience updated and also send an email with personalized content recommendations to anyone who subscribes to your newsletter. In the long run, this will help drive traffic to your website.
Collect Emails When a User Makes a Purchase
You must have noticed that whenever you make a purchase, you must provide email information when filling out the delivery address for shipping. E-commerce businesses use this tactic by adding a box for an email address on their checkout page, and this is a more traditional way of collecting email addresses. Offline retailers also ask for customers' contact details and feed them into their customer records to build their email lists.  
Another famous social media tactic marketers use to get more views and engagement is quizzes and polls for lead generation. You can ask the participants to provide their email addresses to determine the results. There is a good chance that they will provide that information.
Offer Discounts and Deals
You can offer discounts and deals by using exit pop-ups to people who visited your website but are about to leave to get more sales conversions and to gather email information. However, you must inform them that they will reveal the discount code if they fill out their contact details. This helps you build your email lists and also improves your sales. This will encourage a potential customer to make that final decision. 
Conclusion:
These are the ten most proven ways to gather email information from your prospects to grow your email marketing list and succeed in your email marketing initiatives. So, don't waste any time and try these now by using APAC Leads email marketing lists and increasing your sales conversions and marketing revenue.